PocketLive

PocketSocial Technologies, Inc. launched PocketLIVE* in 2017, a live streaming and social networking platform that allows creators and fans to connect on a real level, in real-time.




Deliverables


Graphics created aim to connect broadcasters with a community of fans to reward them with the support they deserve.

Deliverables include banner ads for both mobile and web, ads for social media campaigns and Google Adwords, viewer facing ads, graphic materials for VidCon 2017, an annual conference that gathered video viewers, creators and industry representatives worldwide.


Project Details

Software Programs
Adobe Photoshop
Adobe Illustrator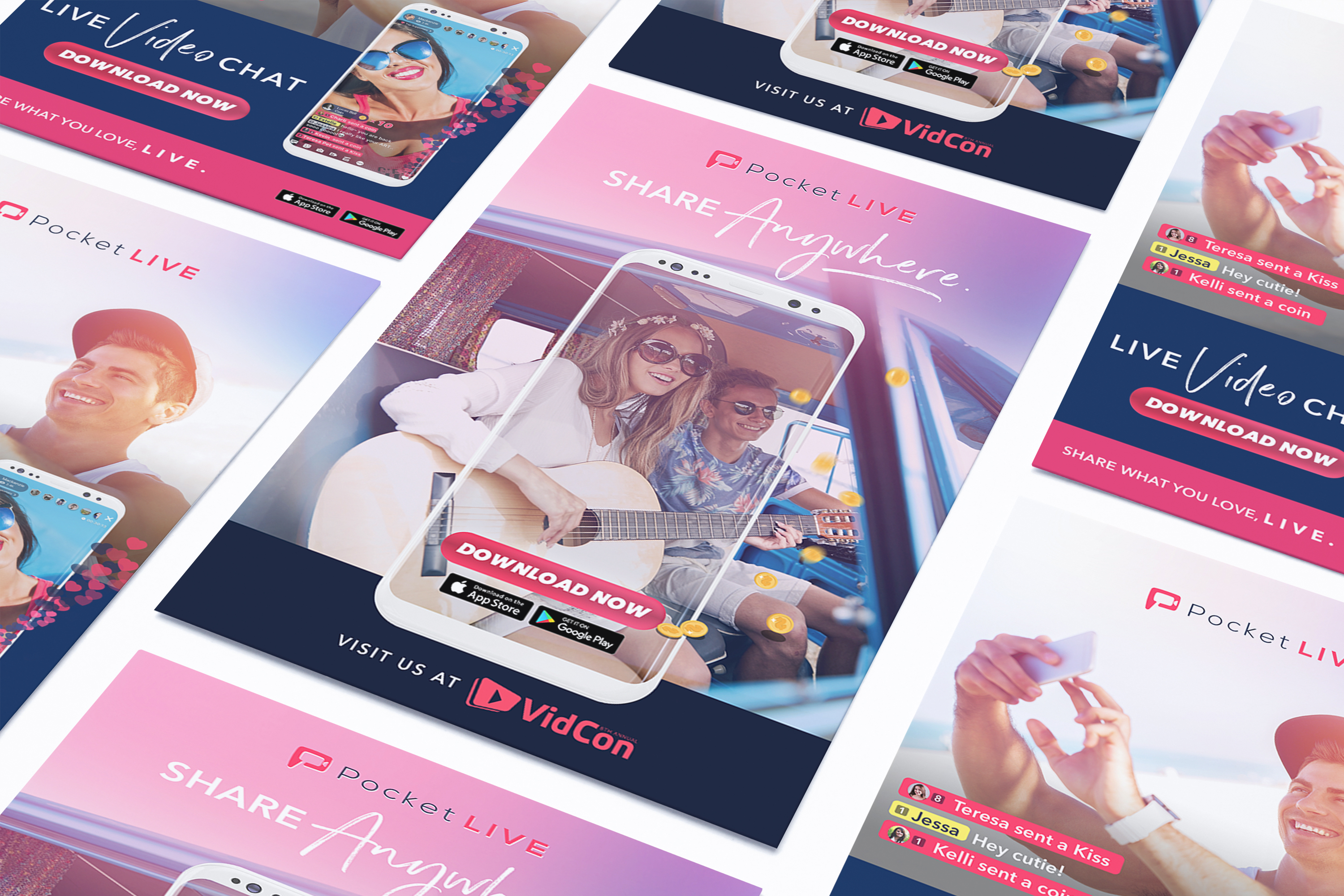 "What makes PocketLIVE unique is the diversity and quality of content, the strength and support of the community, and a very lucrative monetization model for content creators. On top of that, we believe the future of live streaming lies in digging deeper into verticals and niche topics. Because of this, PocketLIVE focuses on the music, cosplay, and beauty communities."
— Steve Dai, PocketSocial Technologies Inc.
*now known as StreamCraft